Slip & Fall Attorneys
---
Slip and Fall Attorneys in Pensacola, Fort Walton Beach, and Destin, Florida
If you have been injured in a fall at a store and have questions about what to do, don't delay. Call the slip and fall attorneys at Dean & Camper for a free consultation. Our slip and fall injury lawyers can help answer your questions and assist you in dealing with insurance companies to ensure you are protecting your legal rights and receiving the compensation you deserve for your injuries. Call us anytime, 24 hours a day, 7 days a week, for a free consultation with one of our experienced slip and fall lawyers. With evening, weekend, home, and hospital appointments available for those in need, our lawyers will be there when and where you need them.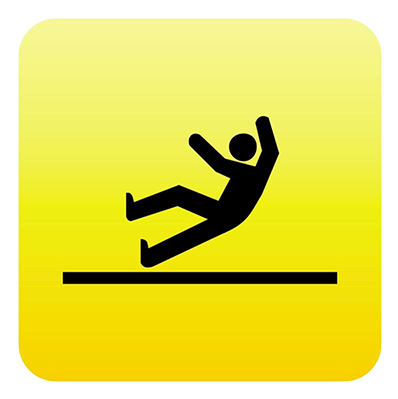 At the personal injury law firm of Dean & Camper, helping accident and injury victims with their personal injury claims is all we do. With over two decades of combined experience, our slip and fall injury attorneys have the knowledge and resources to help you pursue the maximum compensation for your damages and losses, and to ensure you are receiving all of the benefits you are entitled to. Through our three offices in Pensacola, Fort Walton Beach, and Destin, Florida, and with lawyers licensed in Florida and Alabama, we represent slip & fall and trip & fall victims throughout Florida and Alabama, as well as out-of-state visitors injured in a slip and fall or similar accident in Florida or Alabama. Don't delay and risk losing your legal rights. Call our slip and fall injury attorneys now for a free consultation.
Contact one of our slip & fall attorneys, today!
Pensacola:

(850) 433-3077

Fort Walton Beach:

(850) 796-3077

Destin:

(850) 269-7105

Out-Of State?

Call Us Toll Free at

(844) 433-3077